July 8, 2005
NCO Induction Ceremony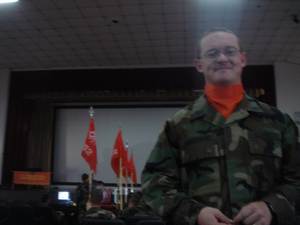 Well, this was about the only thing I did today. I had to give a prayer for an NCO Induction Ceremony today. An NCO Induction ceremony is where they pay respects to all the new NCO's into the Army. NCO's are all Sergeants and above in rank. It's a little ceremony to show that they have attained the next step in thier careers in the military.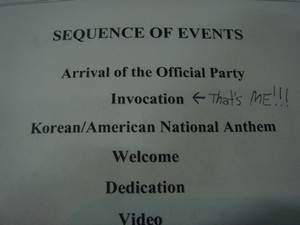 Here was the itenerary for the schedule of events.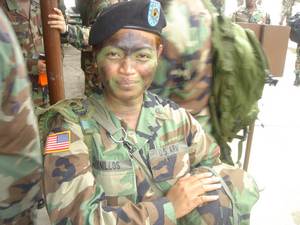 SPC Furnillos had to dress up in camoflauge and run down the aisles for her part of a skit that she was doing for the ceremony. man, that camo is hard to get off of your face.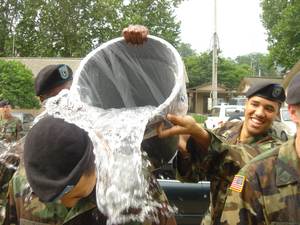 After the ceremony is over, they drag all the new NCO's outside and drench them with water. It's just part of the tradition.
Comments
ki kari jauna hain bai hor ki hal chal hain sab thik thak ta hain. mainu ta sab kuch wadia lag reha hain tera ki khayal hain. yar koi kudi labhje ta ki harj hain
Add Comment